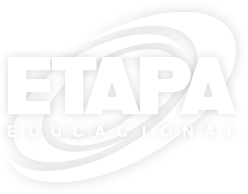 ETAPA is a leading education group in Brazil and has been offering quality education for over five decades from kindergarten to college.
School's Mission
We believe that education plays a crucial role in human development, hence our mission:
To find effective and efficient methods for the acquisition, development and transmission of values and knowledge
To be a model in education;
To promote critical thinking skills in the classroom and academic independence;
To help each student and each teacher achieve and in so doing enable them to make the world better, democratic and fair;
To provide partner institutions who share this vision with the support they need to take part.
Core Values
Tolerance and cultural relativism insofar as these principles may help foster the dissemination of knowledge and shun all forms of prejudice;
Efficiency in a student-centered environment that seeks to promote knowledge and values;
A meritocratic atmosphere that encourages hard work;
Clear and balanced rules;
Reliability.